Get control over your cash flow today with Netcash
With more than 16 years experience in the payments industry, Netcash is a leading payments provider to businesses and organizations of all sizes throughout South Africa. We provide quality payment services and are passionate about giving you the best possible suite of services to assist your business or organization succeed.
10 Reasons you should choose Netcash
You can be up and running in a matter of hours.
Access your account from anywhere at any time.
No software or upgrade charges, which means that you can save money.
Our system is extremely user-friendly.
We don't tie you into any fixed or long-term agreements.
Netcash is partnered with more than 20 software integrators.
Only pay for the services that you request.
One consolidated statement to manage and monitor the movement of money.
Earn interest on your credit balances.
Your dedicated Payment Advisors will assist you to get the most out of your account.

Itensity has been working with Netcash since 2013 and it's one of the business relationships we value the most. We process more than 100 000 transactions monthly through our integration without any problems. The service is great and the team knows what they are doing, which makes us happy and our clients even happier.
Jaco van der Merwe
Managing Director | Itensity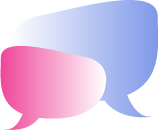 Chat to us
Complete your details and one of our Payment Advisors
will call you to discuss your unique payment needs.